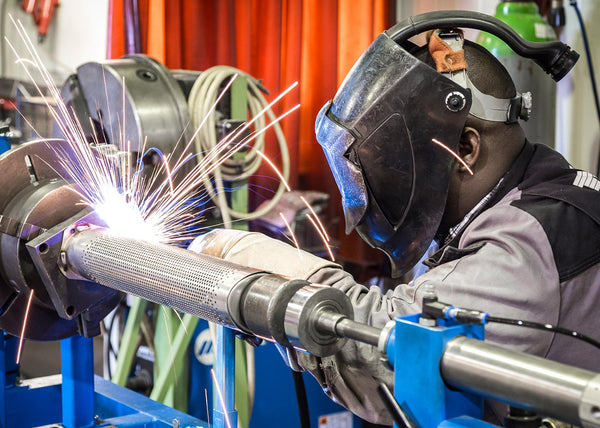 About BOS
A tour in our dutch factory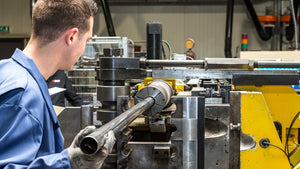 Bending
BOS Exhausts, also the best in bending.
BOS EXHAUSTS: DUTCH DESIGN IN MOTORCYCLE EXHAUST SYSTEMS
Since 1975 BOS Exhausts has steadily built a reputation for itself when it comes to innovative exhaust systems. Drawing on these forty years of experience with various types of exhaust systems such as those for street bikes, cruisers, custom built bikes, off-roads and special projects including exhausts in motor racing. We launch a sensational line of handmade exhaust systems that perfectly matches the design and feel of today's motorcycles.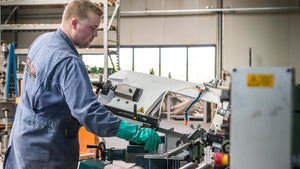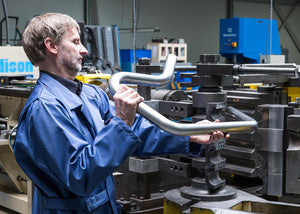 Bending
At work, bending.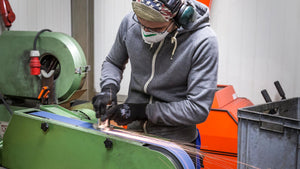 Sanding
At work, sanding.
The BOS Exhausts concept has been tried and tested over the years. New technologies and feedback from racing teams and our ConceptStore Van Harten | MOTORRAD are immediately used to advantage in the production process. Every new system is put to the test on our Dynojet in order to ensure more power output while retaining that awesome BOS Exhausts sound. To this very day we apply all our experience and know-how exclusively to the production of motorcycle exhaust systems.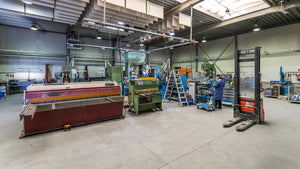 Production
A look into our production facility.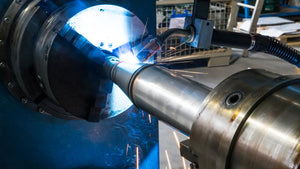 Welding
Robotic welding is very accurate.
The design of any BOS Exhausts system naturally has to perfectly fit the usually ergonomic design of a motorcycle in such a way that maximum ground clearance can be realized. All our systems are produced using the latest technology by our skilled employees who are proud of every single muffler. Even today we put our exhaust systems together by hand to provide each and every customer with absolute top quality. The power and thrill of our latest titanium generation of exhaust systems add an extra dimension to your motorcycle which you simply have to experience.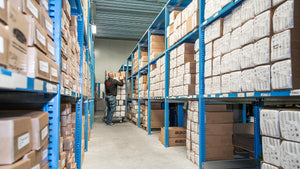 Warehouse
From our warehouse in the Netherlands to your doorstep.
Allow yourself to enjoy an original BOS Exhausts system, become a fan and experience pure power, sound, performance and styling!