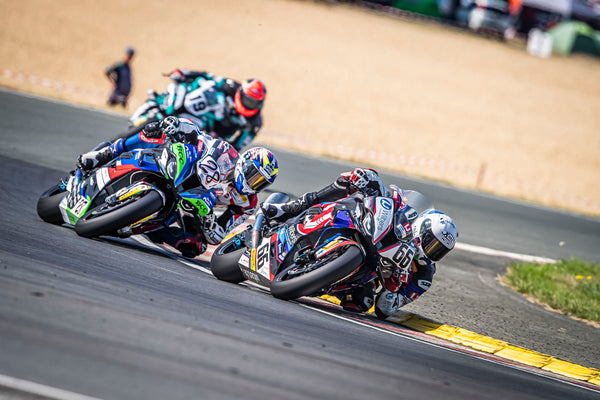 MOTORSPORT
BOS Exhausts has a rich history in motorsports.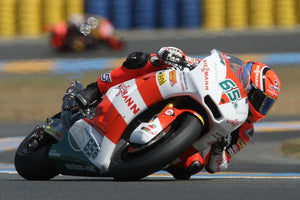 Kalex Honda
Equipped with a BOS Exhaust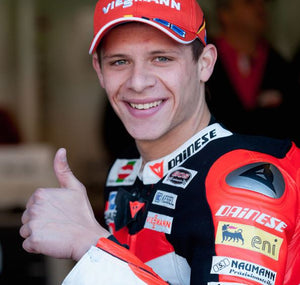 Stefan Bradl
2011 MOTO2 World Champion
MOTO2 World Champion
BOS Exhausts has been active in motorsport since 1975. The international breakthrough came in 2011 with the first world title in the MOTO 2 class. Stefan Bradl with the Kalex Honda achieved this great success.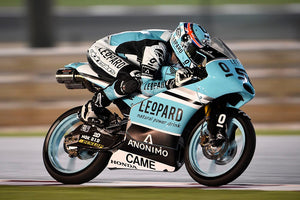 Leopard HOnda
Powered by BOS Exhausts
MOTO3 World Champion
It didn't stop there. The second major international highlight came in 2015. English driver Danny Kent captured the world title in the MOTO 3 class with the Leopard Team.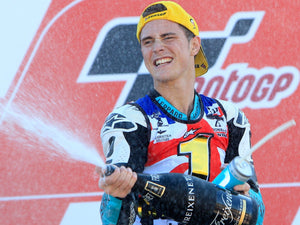 Danny Kent
2015 MOTO3 World Champion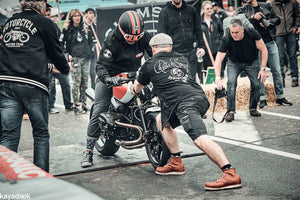 BMW R NineT Pure
Warming up the Van Harten | MOTORRAD streetracer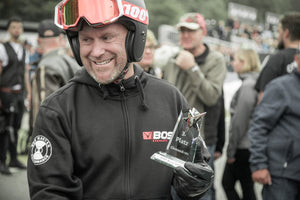 Nate Kern
Prestigious thirth place
GLEMSECK 101
In addition to road racing, there was also success in street racing. During Gemseck 101 in Germany, BOS Exhausts together with the Van Harten | MOTORRAD Team became third in the prestigious Boxer Championship. On a BMW R NineT Pure, the American rider Nate Kern made his mark.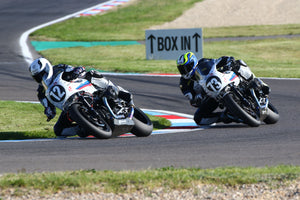 BMW R NineT Racer
Extreme boxer leaning angles
BMW BoxerCup 2020
In 2020 the great road race story was continued. BOS Exhausts was asked by BMW MOTORRAD to provide the exhaust delivery for the International BMW MOTORRAD BoxerCup.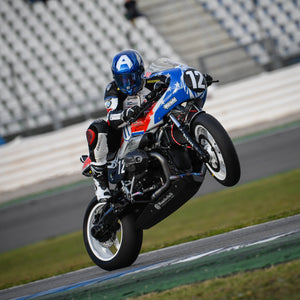 Nate Kern
BMW Motorrad factory rider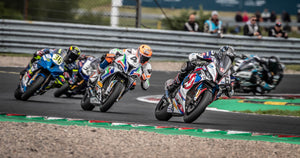 BMW S 1000 RR
BOS Exhausts always one step ahead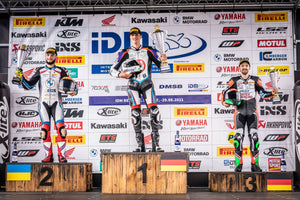 Florian Alt
Vice IDM Superbike Champion
IDM Superbike 2021
In addition to this project, BOS Exhausts also became the exhaust sponsor of the German Wilbers Racing Team.
Driver Florian Alt became vice champion in the IDM Superbike Championship in 2021.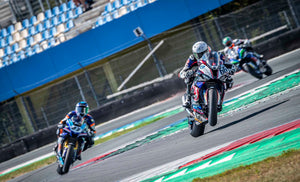 BMW M 1000 RR
During the peak of the battle
IDM Superbike 2022
Florian Alt (Wilbers-BMW Racing) was the runner-up. Since the middle of the season, he had tried to beat the leader at least once more this year, after having succeeded for the first time in Oschersleben. With a lead of just 1.111 seconds, Florian Alt then crossed the finish line in the second Superbike race on Sunday ahead of Markus Reiterberger.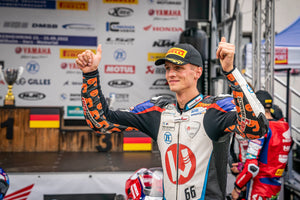 Florian Alt
Second in the IDM Championship