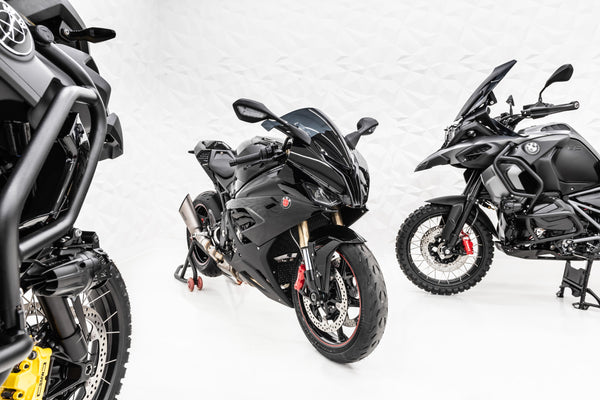 SPECIALS
BOS Exhausts Special Projects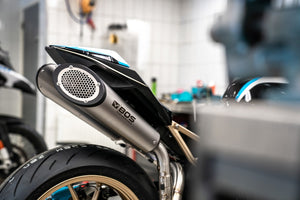 Custom
A custom DoubleUpper Exhaust
BMW R 1250 RS
An co-operation between BOS Exhausts and Van Harten Motorrad produces this stunning BMW R 1250 RS. The S 1000 RR back end, a new paint job and this awesome titanium DoubleUpper exhaust mades this R 1250 RS a very special one.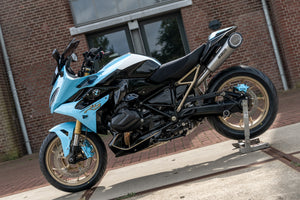 BMW R 1250 RS
Van Harten | MOTORRAD did an excellent job!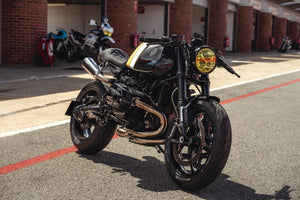 One Side
A hand crafted one side manifold kit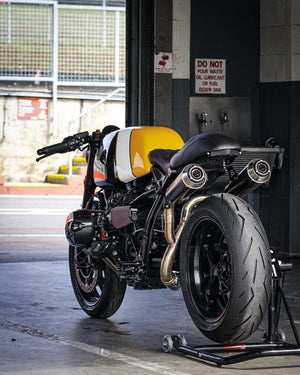 Both Sides
Two awesome high mounted mufflers
BMW R NineT
Pier City Cycles build and customise BMW R NineT motorcycles. "We look at designing and building bikes out of a desire to create something unique and beautiful, with a practical side for everyday use". Bespoke built, factory finish.
Pics by Drew Irvine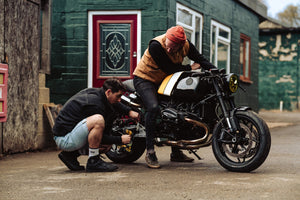 Details
The guys from Pier City Customs @work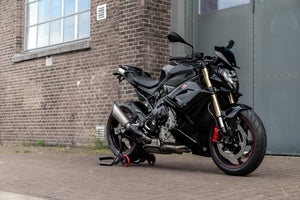 Black Beauty
A naked bike like no other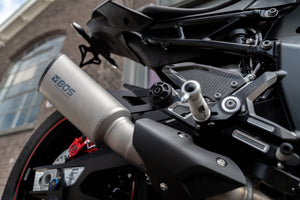 Titanium
A fully titanium exhaust muffler
BMW S 1000 R
Black, red and very mean! The Van Harten | MOTORRAD BMW S 1000 R has it all.
Adventure
The BOS DesertFox BlackCoated
BMW R 1250 GS Adventure
The most popular BMW in the world in a complete new jacket!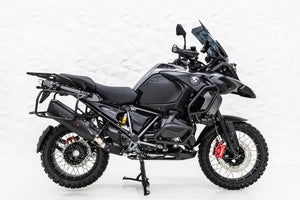 GS Style
Long distance enduro power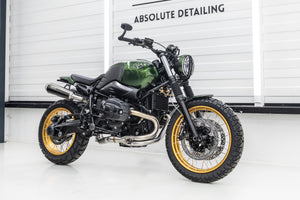 Both Sides
A perfect combination between the Both Sides muffler and the one side header kit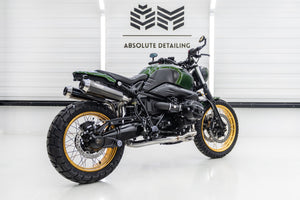 Scrambler
All the great details makes this bike
BMW R NineT Scrambler
An unique collaboration between BOS Exhausts, Van Harten | MOTORRAD and Absolute Detailing.